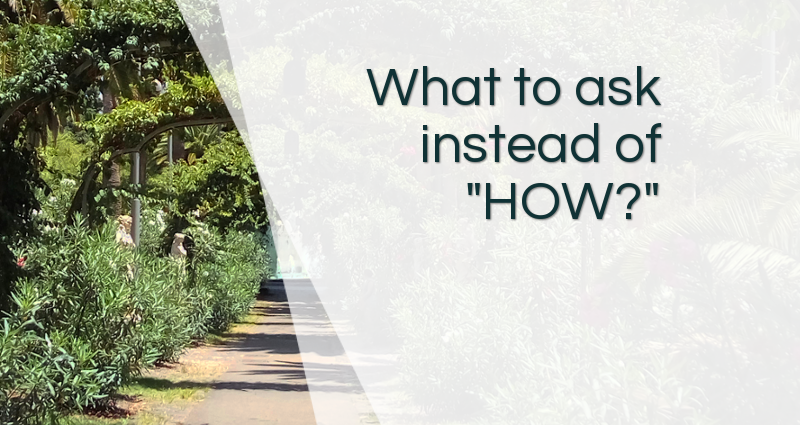 Don't worry about the HOW. Ask this instead…
When hearing "don't worry about the how", I used to wonder how this was even possible. It made me nervous….
Fast forward a few years, as I was coaching a wonderful woman yesterday through the People First Project, I heard myself say the exact same thing: it is never about the how.
How? You may ask… (pun intended)
Most of the time, we use the how as the missing piece that is holding us back from moving forward.
I don't know where to start…
I don't know know how to do it…
—> we get analytical and stuck on details
—> we want to know everything before starting
—> we need to know – so we can evaluate if we are ready to do what it takes…
The truth is, there is enough information out there and enough knowledgeable people that went through what you want to do, all of them being only a click away…
If you want a strategy, you can find it.
But there are a few things that are more important for you to figure out.
Here is what I invite you to ask first, instead of how :
WHAT
What do I want to create?
What will it look like/feel like?
What does it mean to me to have/do/be this?
WHY
Why is this important to me?
WHO
Who am I doing this for? Who do I want to impact?
Who do I know that can help me?
Who do I need to be in order to get there?
If you get clear on these questions – you have most of your groundwork done.
Next, figure out what the first step is – and take it (psst: It may be asking for help!).
From there, move on to the next best step to take.
Repeat.
The rest, and the how, will unfold as you walk the path.
Happy Friday!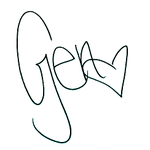 Geneviève Pépin
Coach for the ambitious woman
It's never too late to be who you're meant to be.
P.S.: Talking about the how, I have the pleasure to join forces with inspiring leaders in a project called Thought Leaders Collaborative where we promote diversity in perspective. Each article features one question, issue or concept on which different professionals offer their views. If you like to get different viewpoints – you'll love this!
Check out the most recent article grouping ideas about uncertainty (including my contribution….regarding Lego blocks?!)! Check it out here!