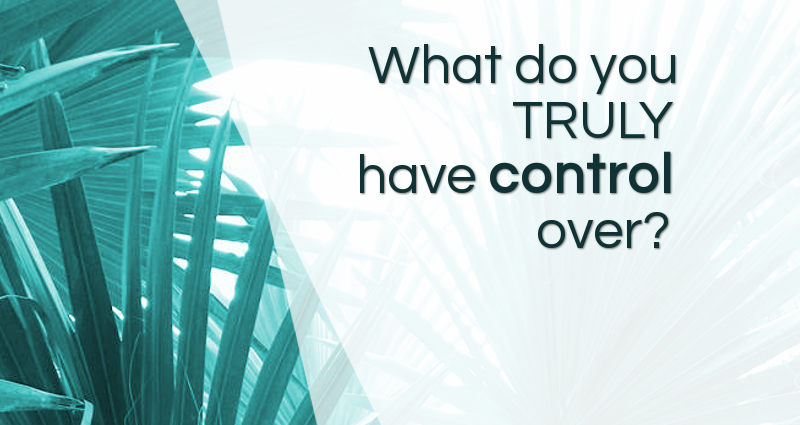 A Powerful Exercise on Control
What do you TRULY have control over?
The answer may be much LESS and much MORE than you think!
Here is a simple exercise to help you understand what you are using your precious energy and time on, and how to optimize your resources:
Start with writing down 5 things you did today.
For each, write down what you had the ability to control about it, and what you didn't.

Here is an example:
Got up with my alarm.

No control: If the alarm was going to ring or not.
Control: Decision to snooze or not, move my body to get up, my first morning thoughts.

Went for a morning run.

No control: The weather, the number of people on the street.
Control: My pace, my consistency, what I listened to.

Had a conversation with a client.

No control: Their words, thoughts, attitude.
Control: The words I choose, what I focus on, my attitude, my thoughts and feelings about the conversation and where I lead my part of the conversation, my body posture and facial expression.
Do you see where I am getting at?
What would be possible for you if you focused your energy and resources to gain full control over what you CAN actually control in your life (instead of trying to control what you cannot control)?
Imagine feeling in control no matter what happens around you…
Imagine knowing that you can rely on yourself whenever you need it…
Imagine letting go of the feeling of helplessness when things don't go your way…
Imagine creating more POSSIBILITIES in your life…
What can you create?
There are 4 days left to enroll in 
Walk Your Talk INTENSIVE
 – a very special 6-week private coaching program for women who are ready to step into their power. I help you connect and expand that part of you that is crystal clear on who you are and the power you have over your life, so you:
get clear on where you are going.
feel empowered as you take the steps to achieve your goals.
develop resilience and courage to move through obstacles instead of letting them stop you.
feel amazing about who you are and OWN all of YOU!
Is it your time to start that transformation?
There are only 4 spots left and doors are closing on September 15th. Sign up now!
It's time to take control! I can't wait to support you!

Much love!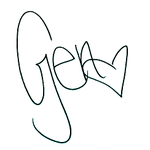 Geneviève Pépin
Coach for the ambitious woman
It's never too late to be who you're meant to be.