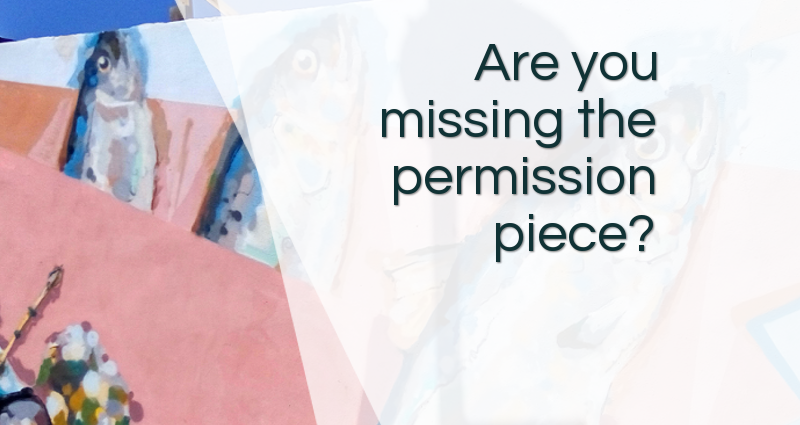 Are you missing the permission piece?
What would you create if you had all the permission you needed?
This is the story of a client of mine who I will call Sarah. Sarah started to work with me because she wanted to improve her self-esteem and create more joy in her life.
In one of our conversations, Sarah told me she needed help to figure out WHAT she was going to do. She wanted a change but she didn't really know what, she just felt stuck.
So I asked her: "If you knew what you wanted your life to be in one year, no matter how ridiculous or foreign, what would it be? "
She immediately proceeded to describe in details what she would do, where, with whom, and how she would be.
Wait? Didn't she need clarity on WHAT to do?
Turns out that, no, she didn't.
She wanted clarity on what she could do within the limits of what she was allowing herself to.
Therefore, we focused on broadening those limits.
"Sarah, it seems to me that you already know what you want. Have you given yourself the permission to desire and pursue that goal? "
Her answer was "no". It didn't even occur to her that she COULD give herself that permission, or that she was waiting for any permission at all.
And that opened up the gates.
Sarah wanted to change career. After our conversation, she started saving for the education she wanted to pursue. Three months later, she paid for the program. As I am typing, she is about to complete the certification she wants to create her dream career and life.
This started with giving herself the permission she was waiting for, to accept her desires as possible, and to accept herself as good enough.
This is not only Sarah's story. This was my story. This was a lot of clients' story. And this can be your story.
Where in your life haven't you given yourself permission?
Which part of you is dying to come out in the light to play?
If you are ready to step forward and explore what your life would look like if you had all the permission needed, I am opening up my calendar in the next few days for 5 people who are ready to identify where this permission piece is missing.
Is that you? Find a time here.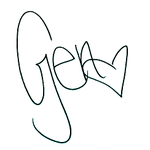 Geneviève Pépin
Coach for the ambitious woman
It's never too late to be who you're meant to be.