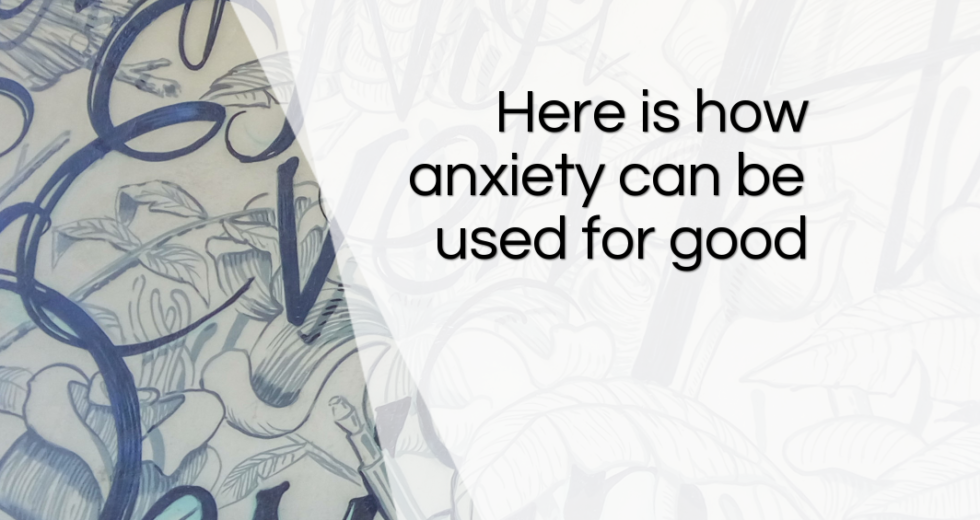 How to use your anxiety to propel yourself forward
What if your darkest moments became the door to the purest light you've ever seen?
I would like to share something with you today about anxiety. If you have felt paralyzed by fear, worried and stuck lately, I think that you may benefit from hearing this story:
It felt like a big, round, heavy cannonball.
My shoulders – hunching like I am being hit in the chest.
My throat – so tight, it hurts.
My body – feeling under attack.
And the voices.
The voices telling me I won't ever be enough.
That everybody's got it figured out.
That I simply can't.
That I am not one of them.
Zooming out a bit – I am sat comfortably on my luxurious couch, in my city center apartment, scrolling on my brand new phone. Just scrolling my finger up and down, as the different social media posts parade in front of my eyes. My whole world absorbed by my interpretation of what I see on this little screen.
Anxiety is a bitch.
You see, an episode like that would have left 'Old Me' paralyzed for days, swirling like a weathervane in a tornado of lies, arranging my plans to make sure I stay safe.
But here is what I have learned – Everything can be used for good.
'New me' has built the foundation and practiced the skills to not only experience much much less stress and anxiety, but to use it for good when it comes. I am not afraid of it anymore.
This is what I do when anxiety comes and use it to move forward:
1- Identify the state in the moment: Your emotions are indicators – listen to them! Being aware of the state you are in, in the middle of the action, helps to shift your perspective from: "this stuff is real" to "okay Anxiety, I know it's you speaking".
This skill comes with practice, and it is a very sweet spot to be in because this is when you get to know yourself at the most intimate levels.
2- Choose how to deal with it: Depending on the situation, I have different tools to channel my thoughts and feelings. At that moment it was a mix of journaling and questioning, and lots of sitting there, just observing the pain.
Observing the pain VS engaging with its symptoms helps you stay in your power AND be more compassionate with yourself.
3- Stay open and receptive: This experience may bring forth some parts of yourself that have been kept in the dark. It's okay. Being open and receptive is an invitation for them to come to the surface to be listened to, instead of pulling the strings from the backstage.
What do they have to say? What are they? What do they want for you?
You may have memories coming up (things you haven't thought of in years), you may hear words or feel the energy moving around.
The answers may not be what you expect, stay open, stay in acceptance.
4- Know that there is another way of looking at this: Getting your thoughts out of your head helps you to look at them more objectively. If the above revealed some feelings or conversations you were not aware of, you can think of where else in your life these come up for you.
What would the situation be like if this conversation or filter was not true?
And this is when the most amazing breakthroughs happen – when you are able to discern that filter and how it tints the different situations in your life.
For me at that moment that filter was shame.
How did shame affect my thoughts and therefore my behavior and results in the past?
And most importantly – what would life look like without this filter?
With this new perspective – I saw more clearly.
It is that sweet feeling of allowing your inner self to shine.
It is like high-fiving your intuition and hearing it say "FINALLY!".
It is like freeing a million butterflies that were buzzing inside a closed safe, releasing them in their natural habitat.
That led me to create a plan and move forward with goals I left in the closet before. So, instead of keeping me hiding, this anxiety episode propelled me forward to shine brighter.
There will always be obstacles in your way, how you deal with them is what defines the journey.
If you can relate to this, please leave a comment and answer this question: What stood out to you in this message?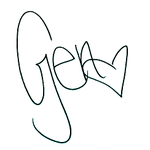 With much love and gratitude,
Geneviève Pépin
Coach for the ambitious woman
It's never too late to be who you're meant to be.