How to NOT get overwhelmed by your endless to-do-list
Do you sometimes feel like no matter how much you cross things off your to-do-list, you never feel like things get done fast enough?
It's great to get things done but there are just SO MANY MORE that the satisfaction feeling seems out of reach? (hello stress!)
It's that feeling of running around all day, and going to sleep thinking that, yet, there are still SO MANY THINGS that you didn't do.
Ugh….
I am traveling and working behind the scenes a lot at the moment, and I want to share a strategy that I use to get things done WITHOUT the overwhelm.
One thing that contributes to this feeling of 'too many things to do, too little getting done' is that we don't acknowledge completion (or just don't complete at all).
Ex: you plan to do 10 things today, but even if you finish 8 you still feel like you didn't do enough.
Sound familiar?
So let's go back to the basics – focus and chunk it down: define your daily success.
What is the ONE THING that needs to get done in order to call today a success?
Choose ONE needle-moving high-value activity that will be your success metric for today, and complete it.
BONUS: do it first thing in the morning so you optimize your chances of success.
The rest of your achievements for the day is a bonus.
One completed task is way better than 10 started but unfinished ones.
Is a task too much to finish in a day? Chunk it down and set a chunk as your daily success.
Do this every day and you will have 5-7 high-value completed steps toward your goals under your belt in A WEEK.
Now you can finish the day knowing that you completed one valuable step toward what you want, and go to sleep like a champion!
Have an awesome day!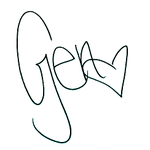 With truckloads of love,
Geneviève Pépin
Coach for the ambitious woman
It's never too late to be who you're meant to be.