How to create a positive impact, with a full-time job.
Objection: ''I have a job, I can't follow my dreams.'''
The playback window for this video interview has passed. Make sure to keep an eye on your Inbox for updates!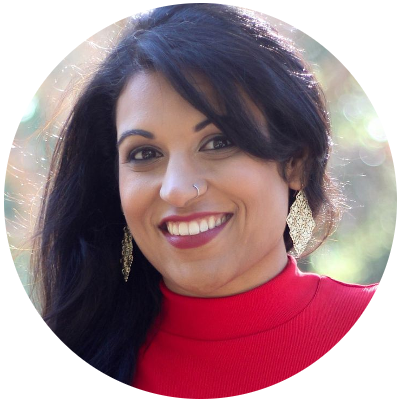 Reshma's journey began in Southwest Michigan, half a world away from the rich culture and deep-seated traditions of India. Despite the distance, her heritage shaped her personality and colored her life, ingraining a deep appreciation for the world and people around her.


Throughout her education and career, including a degree in Health Administration and a high-powered position as an IT consultant, Reshma continued to pursue her love of exploration. To-date, she has visited over 35 foreign countries, and embarks on new adventures as often as possible.


It was along this journey that Reshma was summoned with an inexplicable, deep desire to return to her homeland, India. She made the bold decision to take a three-month sabbatical from her successful career to journey overseas alone. What followed would eventually lead to her being featured on the groundbreaking television event, Belief, produced by Oprah Winfrey.

Reshma has since been featured on OWN, MSNBC, Yahoo, The Huffington Post, Variety, and other major publications. She has utilized this opportunity to launch the Belief Explorer Quest with featured guests such as Mastin Kipp, Don Miguel Ruiz, Arielle Ford, Marianne Williamson, Danielle LaPorte, and more. Reshma cites the Belief Explorer Quest as one of her greatest accomplishments, helping to replicate the journey of wonder and self discovery in the lives of thousands of people across the world.

She has also since founded Made with a Purpose, a social enterprise committed to empowering girls and women in India with education, skills training, and economic stability.
Learn more about Reshma and the Made with a Purpose team here www.madewithapurpose.com.