Get things done with more fun!
Objection: ''It's not for me, it's too hard.''
with Apryl Zarate Schlueter
The playback window for this video interview has passed. Make sure to keep an eye on your Inbox for updates!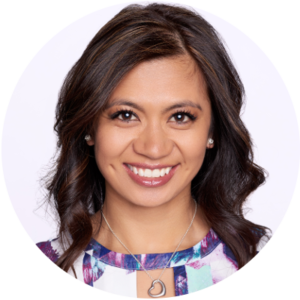 Apryl Zarate Schlueter is the Chief Energy! Officer of The Cheerful Mind, Inc. -- a happiness and productivity coach, speaker, author of Finding Success in Balance: My Journey to The Cheerful Mind, and host of the internet show, Cheerful Conversations. After years of working in various industries, Apryl realized her true passion for helping people streamline their lives to make time for more joy, balance, and ease. She uses the strategies of productivity, goal-setting, and planning infused with personal development methodologies, stress management, and self-care to help curb overwhelm that results from a busy lifestyle, and helps people have more fun while getting stuff done!
You can learn more about Apryl at www.thecheerfulmind.com.