Consciously Crafting Your Legacy
The playback window for this video interview has passed. Make sure to keep an eye on your Inbox for updates!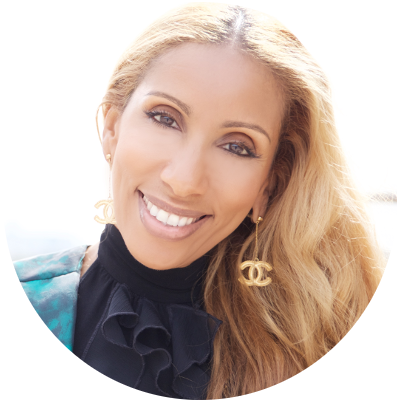 Tonia Lewis, LCWC, empowers open-hearted, entrepreneurial women, who want it ALL, to claim their heart's desires, femininity, and their inner wealth and worth; to stand in their God given power to create RICH lives, and soulfully aligned businesses, in the vibrant radiance, know-how & confidence that supports their mission.
A heart-centered, freedom fighter by nature, Tonia is an award winning, certified, International Freedom & Success Coach, Business & Life Strategist, and Speaker; amidst her most beloved roles of Momma of 6, 'Gammy' of 4, and Homeschooling Momma of 18 years.
Founder of The Feminine Gold World Summit & The Body Talk World Summit, who's been featured on radio & TV, and regularly shares the virtual stage with some of the biggest leaders in the transformational industry, and who's birthed and owned multiple businesses and brands over the last 27 years; Tonia has styled & coached everyone from Grammy nominated, and up & coming artists, professional athletes' wives, celebrity hairstylists, savvy CEOs & entrepreneurs, media personalities, stay at home mommas, and life lovin' retirees; and has synthesized her decades of entrepreneurial know-how, years of formal training, and the wealth of wisdom acquired from her own 'beauty from ashes' experiences, into life-changing, high-level mentoring, yummy luxury retreats, custom-tailored VIP Days; and deep, transformational live immersions that are championing women to make meaningful money, live on FULL, and embody the healthiest, wealthiest & most successful version of themselves!
To find out more about Tonia's work visit www.tonialewis.com.