Time to #getengaged (with yourself)
The playback window for this video interview has passed. Make sure to keep an eye on your Inbox for updates!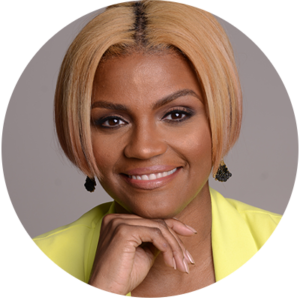 Tiffany Wilson, a native of Boston, Massachusetts, who resides in Philadelphia, Pennsylvania, is Mom to a Millennial, Author, Coach, Speaker, and also the Founder of TiffyTalks LLC. 
In 2007, experiencing life changing losses in her work and love life, Tiffany began to question her identity, significance and life's purpose, which inspired a transformative journey of self-engagement, self-acceptance and self-love. 
Tiffany's own spiritual journey has inspired her to get engaged, stay engaged and enjoy exhaust her life's capacity. She is a champion of self-engagement and self-love, and is committed to empowering women, especially single women, to be real, heal and love using unique faith-based coaching and teaching methods, such as virtual challenges and group coaching work. She also spreads the transformative #GetEngaged message while speaking at various churches, conferences and events for philanthropic organizations. She has facilitated workshops that build confidence, self-love, and self-mastery. 
Women are regaining their confidence, reclaiming their self-worth and relying on their faith to overcome their fears, and align with their life and love.
To learn more about Tiffany visit her website at www.tiffytalks.com or reach out at info@tiffytalks.com.