The playback window for this video interview has passed. Make sure to keep an eye on your Inbox for updates!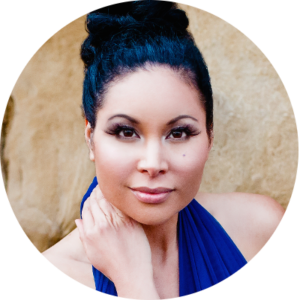 Radhaa is a healer, artist, actress, entrepreneur and the host of Real Talk Radhaa™. She is the creatress of Goddess Code Academy™ and the woman behind Goddess Activations™.
Radhaa stems from a direct lineage of Shamans and has been working with women from around the globe for more than a decade. She works with women who are on the verge of greatness, healing their heart and soul wounds and helping them find their soul purpose.
Her involvement in the film industry extends not only to her performing Arts as an actress, but also a producer and director. As an award-winning Actress and Performer, Radhaa wrote and performed the one-woman show Reclaiming Myself, part of a healing journey with a group of courageous women at the Highways Performance Space in Santa Monica, California, that received a standing ovation.
Learn more about Radhaa's work at www.goddesscodeacademy.com.