Discover Your Hidden Gifts
The playback window for this video interview has passed. Make sure to keep an eye on your Inbox for updates!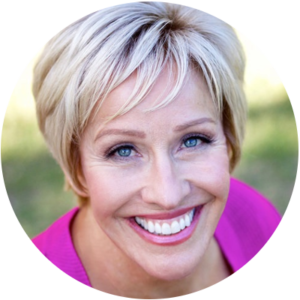 Peggy Hall is synonymous with positive encouragement for vibrant living!
No stranger to stormy seas in her own life, Peggy Hall has discovered how to keep her head above the waves and focus on brighter days ahead -- and that is exactly the type of positive encouragement, support and inspiration she provides her Life Coaching clients, who look to Peggy for expert guidance in creating vibrant health, natural beauty and emotional well-being.
The creator of "Living Swell", Peggy is also a certified yoga instructor, avid surfer, holistic nutrition educator and the creator of several yoga DVDS, including the best-selling YOGA for SURFERS® series.
She has written for major fitness magazines for over ten years and has appeared hundreds of times on national radio and TV, as the national wellness expert for the ABC Radio Network for the "America Now" television series.
Peggy's other passion is animal welfare, which she supports through her organization, CompassionforAll.org
Peggy can help you positively transform your life, as she has done for thousands of individuals around the world with her Living Swell® programs, products and positive encouragement for vibrant living.
Find more about Peggy's work at www.peggyhall.com.