The playback window for this video interview has passed. Make sure to keep an eye on your Inbox for updates!
Ready to jump in and get personalized style advice?
Get 'Styled by Ginger' for 90 days for only 87$ with the coupon code: CHIC .
This coupon expires on April 30th.
 Get your free video training here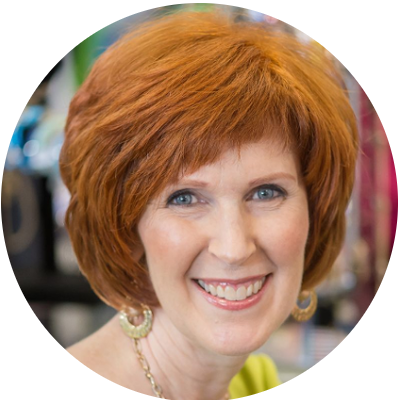 Over the past 31 years, Ginger Burr, believing that your image is about representing the best of you (not making designers happy), has built a remarkable career as an expert personal image consultant working with women from all walks of life and from all over the world. Whether it's the "dynasty" shoulder pad era, the never-ending confusion of business casual, or the low-rise pant controversy, she has helped women navigate through (and sometimes completely ignore!) the styles of the season and feel good about how they look.
Ginger is a graduate of Mount Holyoke College and is a notable speaker and leader in the field of fashion and style. Her adroit understanding of beauty trends and fashion has been celebrated by Fox TV News, The Boston Globe, MORE Magazine.com, cnn.com, Bloomberg Business Week, Forbes Magazine, and Worth Magazine. In addition, Ginger created a body image, self-esteem, and style coaching program "Who Taught You How to Dress?" used by women all over the world. This innovative program allows women to overcome internal obstacles and learn the practical (as well as soft) skills they need to create a wardrobe they love--all in the comfort of their own home—and with Ginger's personal guidance. She is also the author of That's So You! Create a Look You Love with Beauty, Style and Grace!
Ginger has also been recognized by VegNews Magazine as one of the "25 Most Fascinating Vegetarians" in the world for her innovative and groundbreaking work as a vegan image consultant.
Learn more about Ginger's work at www.totalimageconsultants.com or get in touch at Ginger@totalimageconsultants.com.